How AdvantageCS Ensures a Smooth Transition to Remote Work
Service to clients will be uninterrupted in case of office closure
updated March 23, 2020

First of all, I'd like to express the deep concern that all of us at AdvantageCS have for all those around the world affected by the COVID-19 epidemic. Our thoughts and prayers are with all those who are dealing with circumstances as a direct consequence, as well as the many other people experiencing anxiety and uncertainty at this time.
With the epidemic that has affected so many people around the world, several of our clients have asked about how we're handling the situation, including the effects of employees having restricted access to our Ann Arbor offices.
In compliance with an executive order from the Governor of the State of Michigan, the AdvantageCS offices will be temporarily closed from Tuesday, March 24th through Monday, April 13th. This order is in effect as part of our efforts to contain the spread of the COVID-19 virus.
During this period, AdvantageCS Client Services and Engineering staff will be working remotely. As has been previously communicated, we have planned for this event and are well placed to continue supporting you during this time. Our Support team, the majority of whom have already been working remotely over the past two weeks, are continuing to monitor and respond to incoming support requests as if we were in the office.
During this temporary closure of our offices, our Off-Hours Support Protocol will be active to respond to any urgent phone calls. This will allow you to call either the main AdvantageCS line at +1 734 327 3600 or the Advantage Support Center at +1 734 327 2340 to receive support. You will be prompted to leave a voice message, which will be immediately sent to an ACS Support Analyst, who will respond to you shortly.
We request you only call if there is an urgent issue.
Please review the Client Support Contact Information for details on additional methods to contact the Support Center, especially for non-urgent issues.
As part of our continuity planning, AdvantageCS has ensured that physical access to our offices is not required to support our clients in their production operations, on projects, or with on-going software development. This includes:
Full remote access capabilities for our staff to be able to work from home have been implemented. Remote Desktop servers have been configured that allow AdvantageCS staff to operate remotely on our secure network as though they were in the office. This includes the ability to connect to our clients' sites in much the same way that we do when providing clients with emergency off-hour support.
Much of our infrastructure is now cloud-based, including email, document storage, and software source control. For systems still operating on-premise in Ann Arbor, maintenance can be performed remotely and systems can operate with redundant power supplies.
Internal communication tools such as Microsoft Teams are now standard at AdvantageCS regardless of whether employees are in the office or not. In cases where a high number of AdvantageCS staff are not able to be in our offices, this communication tool is more heavily utilized. Beyond chat capabilities, the tool allows us to easily conduct both internal meetings and meetings with our clients either over the internet or via dial-in.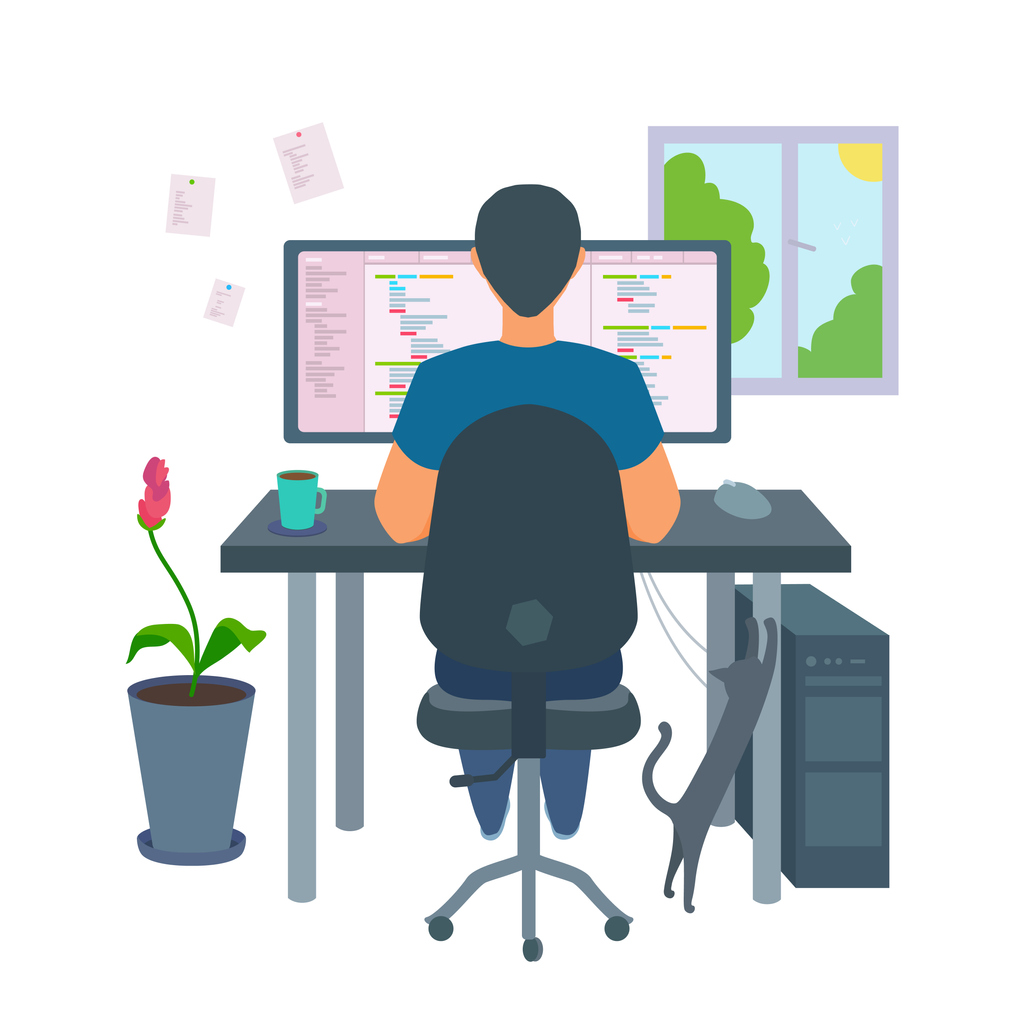 AdvantageCS staff can remotely monitor and respond to client support requests submitted either via e-mail or our support website. While the volume of support requests via telephone is now quite low, we can maintain telephone support by redirecting our clients to the emergency cell phones that are carried by AdvantageCS support analysts. These analysts can coordinate with other AdvantageCS resources as necessary.
Currently, we're also working with some clients on how to best support them as they implement measures to respond to COVID-19 or do their own contingency planning. This largely revolves around providing support on projects or increasing capabilities to run their business on Advantage remotely.
As of March 16, 2020, we have implemented a moratorium on AdvantageCS employee travel through April 15, 2020. While we have always found it very beneficial to work with our clients face-to-face, especially on large projects, for the benefits of our employees, our clients, and public health we have found it necessary to take this step. For visits to client sites that had been previously planned, our staff has been working with clients on alternate arrangements to provide the needed assistance remotely. With AdvantageCS having clients in so many areas around the world, we've been able to draw upon the experience and tools that we've developed over the years.
If you have further questions on how we're responding to the current circumstances or our continuity plans, please feel free to reach out to your account manager or email our Support Center (support@advantagecs.com).