Integrations and Connectors
Advantage enables successful integration with each specific client ecosystem, through its various features and technical capabilities. Besides the tools that make multiple approaches possible---such as APIs, workflow events, extensibility services and data warehouse feeds, Advantage also provides connectors related to numerous functional and technical areas.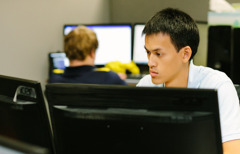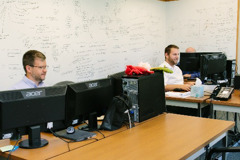 Connectors
Connectors enable quick integrations with software applications related to various domains. Here is a list of some of those provided by Advantage:

Address Hygiene
AFD Postcode Plus
BCC Software (partner)
Loqate (PCA-Predict)
Normad9 (partner)
Normad Saas (partner)
QAS
Trillium Global Locator
Affiliation
Analytics
Google Analytics
Adobe Analytics
App Boutiques
Audit & Marketing
Authentication
Athens Institution
Facebook
Google
LinkedIn
Shibboleth Institution
Twitter


Credit Card Gateways
ANZ - eGate
Authorize.net
Chase Paymentech
CyberSource
DataCash
DIBS
Fastbatch
First Data Resources
First National Merchant Solutions
France BNP
France CT6
Modo
Ogone
Ova
Payfuse
Payline
PayPal
PC Batch
PC Charge
PC Transat
Personal Ticket Capture
POS Partner
Secure CXL
Spectrum
Verifone Payware
Verisign
Virtual MerchantName
VisaNet
Vital Processing Services
WestPac
Worldpay
CRM Platforms
Microsoft Dynamics
Salesforce (partner)
Digital Wallet

Direct Debit
ANZ Bank
ANZ Direct
BACS UK
BECS Australia
BGC Sweden
BillDesk
NAB Bank
PBS Denmark
SEPA
Paywall
Publisher Data Exchange
ICEDIS
ONIX
Ringgold (partner)
Unitech
Royalties & Rights
Shipping
Taxation
OneSource
Sovos (Taxware) (partner)
TaxJar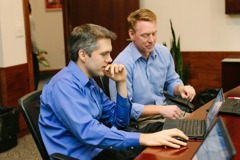 Integrations with Third-Party Applications
Besides connectors, many of our clients have implemented integrations with various platforms.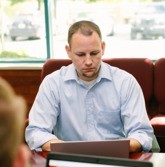 Accounting Software & ERP Systems
Agresso
Arcole
MS Dynamics Great Plains
Iris
JD Edwards Financials
Oracle Financials
Qualiac
Sage
SAP
Address Hygiene
Campaign Management Software
Adobe Campaign (Neolane)
Campaign Commander (SmartFocus)
Cheetah Digital
SAS
Unica
CMS
Adobe Campaign (Neolane)
Campaign Commander (SmartFocus)
Cheetah Digital
SAS
Unica
CRM Platforms
MS Dynamics CRM
Salesforce.com (partner)
SalesLogix CRM
Zendesk
E-Commerce Platforms
Clickshare
Demandware
Hybris
Magento E-Shop
Prestashop
Form Tools
Middleware
BizTalk
MuleSoft
Tibco
Talend
Kafka