Altroconsumer Live on Advantage in Italy
Congratulations to Altroconsumo, a member of the Euroconsumers group, who recently went live on Advantage in Italy. This multi-phased ongoing project involves consumer advocacy organizations in five different countries---Portugal, Belgium, Brazil, Spain and Italy---that all promote and defend consumer interests, solve their problems, and help inform them about their fundamental rights.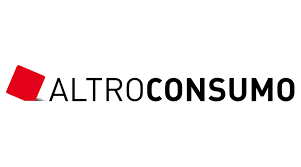 The Italian project phase was spearheaded by Fabrizio Datrino, program manager, and Graziella D'Amico, project manager for the Advantage implementation project, with the executive sponsorship of Christelle Roche, Customer Care & Commercial Support Group Manager. Assisting on the project was a cross-country team that previously accomplished successful go-lives on Advantage in the other EU countries.
"With the Italian go-live, all our European Euroconsumers' Organizations are now using Advantage to manage ordering, subscriptions, payments and logistic processes," explains Fabrizio. "Italy was the last European country we migrated, however, it was the first where the team was challenged to manage, roll-out and start using the new system in full remote-working mode due to COVID-19."
Congratulations to all on overcoming this challenge and completing a successful project!