The Pros and Cons of a Single Subscription Model
Is One Subscription Just Like Any Other?
In discussions about the concept of subscriptions, I sometimes hear the suggestion that Advantage address market segments other than publishing and content providers. "If you know how to manage a subscription, you should be able to handle any flavor of it," they say. Trendy concepts such as "product-service systems" (PSS) or pronouncements of the rise of the "subscription economy" seem to indicate a new "golden age." Meanwhile, I remain cautious. As those who know subscriptions well are aware, all subscription systems are not created equal.


How Did Subscriptions Begin?
The etymology of the French word that means subscriptions, «abonnement" (also used in many other languages), comes from Latin a bornare, which could be translated to "put boundaries." Research reveals that during the Middle Ages, an "abonnement" was an agreement that limited the feudal rights to a fixed loan---a way to cover usage of land (for farming purposes) by a stable financial payment. The agreement between the peasant and the lord was also signed, which has brought the English word "subscription," in Latin sub scribere, which means "sign under." It is notable that all the European languages, including the Germanic ones, use the French roots that refer to a fixed fee, while English emphasizes the agreement part of the meaning.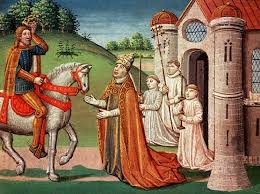 The Expansion of Subscription Products
Initially, subscriptions mainly focused on the fixed fee aspect, with a payment that provided a product (newspaper, magazine) or a service (theatre). For subscriptions, one would send a check for a given period, and then receive the issues corresponding to the payment over time. Some months before the expire date, a renewal would be sent for the next period.
Over time, the model expanded to other services: phone, natural gas, electricity… and it changed. Besides a fixed fee for connection to the network, a variable amount was charged for consumption. Later on, auto-charge enabled the classic expire date to be bypassed, improving money collection. Then the Internet opened a whole new world: music, movies, software… and since then, we have been seeing a booming range of subscriptions in new areas like automobiles, industrial services…and even aviation.
The Unique Aspects of Magazine and Content Subscriptions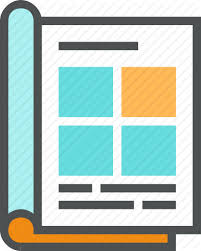 Even if all versions share commitment (the "subscription" part), their internal logic varies substantially. For example, let's take a magazine or a content subscription. If the subscriber pays a set amount for a specified service (x number of issues, access to content for x period of time, x number of usage units), the provider must manage the concept of liability. The revenue can only be recognized as income when the issues are sent or time is spent. The remaining amount (deferred income) must be accounted for as a liability, and often the subscriber may cancel the subscription and receive a refund for the unfulfilled portion.

And last but not least, our magazine or content example must also deal with such events as suspensions, migrations and cancellations. Although many may claim to, only a few systems are truly able to manage all this successfully.

Delving deeper into the industry, there are significant varieties existing among these models, each with its specific billing (pre-paid or end of term), pricing (by issue or time period, by access or usage, conditional…), renewing (through renewals, auto-renewing, auto-charge…), and distribution (physical sending, gate-keeper for content…).

And different countries vary widely in such things as specific payment methods and local ways of buying content. On top of this, the increased offering of bundles of print and digital within a unique subscription brings up new challenges, such as income recognition and keeping all the components synchronized. Clearly, a subscription to a car service is not the same as one to a daily newspaper.
And the Winner of "Best Subscription System for Periodicals" Is…Advantage!
A key strength of Advantage is its ability to offer a large variety of models that you can switch on through numerous options to manage all aspects. This covers the offer as well as the physical or virtual distribution, accounting, finance and reporting. But it is also a challenge to keep general consistency and provide all clients with the same functional coverage.
This is why AdvantageCS has just begun a large, long-term R&D initiative to consolidate its subscription canvas.
Inside Advantage, a subscription is multi-component and manages digital as well as physical issues; it knows how to keep components synchronized and provides single transactions that handle them all; it knows how to recognize income based on the way each component is built (time, issue…); it keeps liability accurately; it provides numerous pricing and billing models; it is the gatekeeper of content and services that have been purchased, be they physical or virtual.
As advertised, AdvantageCS will continue to work diligently to provide the premier subscription software that can take you anywhere.