The Rise of Cider Implementations
The pace of Cider implementations continues to accelerate as more and more Advantage clients choose to make the move. Eleven clients are now live on Cider, with nearly 100 websites, marketing myriad items including digital, print, continuity programs, books and other products. Six more clients are in the process of implementing the eCommerce platform.
"Without a doubt, Cider was a HUGE win for Informa and Advantage," says Carver Bonine, Business Systems Engineer at Informa, who went live on Cider earlier this year. "The team all went above and beyond to make this work---and work well---for us. Ultimately, it was AdvantageCS' commitment to the Cider platform and determination to get Informa live on Cider that led to our success."
Cider offers a marketing portal for speedy creation and assignment of promotions, built-in support for third-party plug-ins and a flexible administration panel for customizing the look and feel of the site. Powerful widgets in Cider allow clients, for instance, to highlight special products in a carousel, offer a rotating deal (hourly, daily, etc.) or highlight special products in a sidebar with an advertising widget.
The platform also offers marketers seamless integration of Advantage's native powerful promotion engine with Cider's easy-to-use promotional landing page designer. Promotions can go from concept to customer-facing in minutes!
Advanced shopping cart and self-service capabilities are part of Cider, as is a flexible theme design allowing clients to tailor their brand(s) and improve the customer experience. And Cider shares the same business logic engine as Advantage, giving clients' online presence access to the thousands of Advantage features. The platform is also designed with key architectural considerations: security, scalability and extensibility.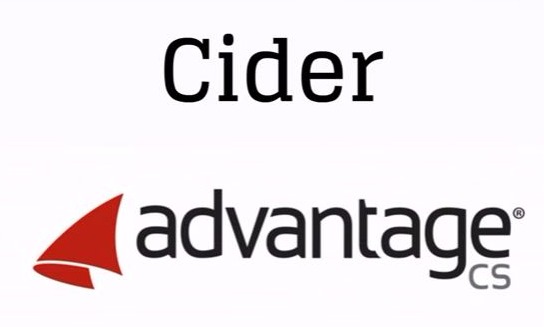 Earlier this year, the first non-English Cider implementation went live with Martin Media's five web eCommerce boutiques, all entirely in French. Martin Media is a publisher in the east of France who publishes on such topics as education and psychology, hobbies (specifically genealogy, coin collecting and woodworking) and social work. As our first non-English Cider implementation, the project involved some unique challenges. These included adjustments for rate-includes-tax, handling accent marks and currency display, plus translating Cider itself. The Cider implementation was closely linked with an upgrade of the core Advantage application.
New features and functionality are being added all the time as more and more clients use the platform. For more information on Cider, contact your AdvantageCS representative.