Building Stronger Relationships with Clients
Last year, we launched a blog post series called "Conversations with Clients," a way for us to get to know our partners at client companies a little better. We were delighted to have a conversation with Steve Searle at Air Business Subscriptions.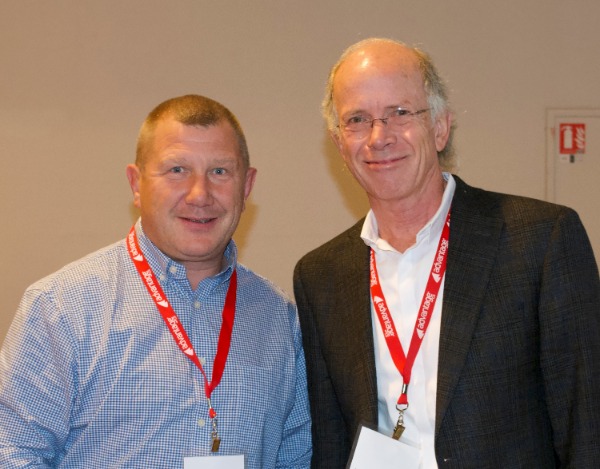 Based in Haywards Heath, UK, Air Business Subscriptions is a leading service bureau for both B2C and B2B publishers, and has been in business for 40 years. They began implementing Advantage in 2016, and the team at Air Business is now in the process of moving additional existing publishers from their legacy system onto Advantage. They are also working on an exciting piece of new business, a scholarly publisher for whom they will be completing a two-phase migration through 2019.

(Steve Searle is pictured (on the left) alongside AdvantageCS's former Executive Vice President Tom Burbeck at our recent European Users Meeting in Paris, where Steve just so happened to win our audience participation raffle.)

Steve Searle, Air Business Subscriptions
What your name and current title?

My name is Steve Searle, Core Systems Manager at Air Business Subscriptions.

Where in the world do you call home?

England

What led you to your current position at Air Business Subscriptions?

I moved through developer positions into management.

How long have you been at your company?

18 years.

What is the biggest lesson you've learned (about business, publishing, technology, or life in general!) during that time?

Be patient.
What are your job responsibilities, and how do you work with Advantage?
I manage the core databases in our company and the development team that maintains these. I complete integrations with Advantage.
What aspect of your job do you enjoy the most?
Working with my team.

What do you like doing when you're not at work?

Football coaching a youth team.

Last but not least, what's or odd fact about you that your colleagues may not know?
My first job was a supermarket trolley collector!