Homepage-News
Employee Profile
Cindy Twiss, AdvantageCS Marketing Director, Retires After 29 Years
After 44 years of being in the marketing industry, 29 of those years at AdvantageCS, Cindy Twiss has announced her retirement. She was hired at AdvantageCS (then T&B Computing) as a contract worker to create marketing campaigns. Her later formal job titles included Marketing and Sales Support and Marketing Director, and her unofficial titles included "Contract Queen" because she helped negotiate and modify contracts for new clients, Chief Morale Officer, and the Dress Code Police.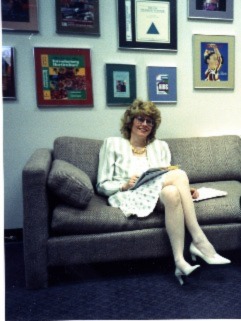 Cindy came to AdvantageCS with an extensive background, she received her bachelor's degree in advertising and marketing from Michigan State University - proud Spartan - and did some post-graduate work at Wayne State University. Her first job was at The Detroit News as a management trainee. Cindy was trained in every single department, including the press room and production, editorial, advertising, circulation, and marketing.

From there, Cindy started at The Aegis Group where she was the Vice President of Circulation in the early 90s. She chose AdvantageCS (then T&B Computing) as a vendor and became the company's first-ever service bureau client. AdvantageCS ran the software for her for about 4 years.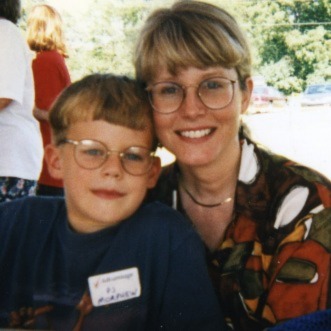 The very first sales demo Cindy participated in was in Stillwater, Oklahoma on April 19th, 1995, to a group of firefighting professionals. The demo began at 9:00 am and The Alfred P. Murrah Federal Building in Oklahoma City was bombed at 9:02 am. People came rushing into the demo room and many of them were called away to help with the disaster. Cellphone coverage was interrupted, and she couldn't fly home until the next day. After her first eventful sales demo, Cindy went on calls all over the country, plus such far-reaching as Puerto Rico, the United Kingdom, Denmark, and the Netherlands.
"Cindy's contribution to AdvantageCS over many years has been immeasurable," says Dan Heffernan, Vice President of Sales, Marketing & Product Planning. "She has managed our advertising, sponsorships, and events across more than 30 organizations, campaigns, website, budget, RFP responses contracts, blog posts, TVantage, and much more. She is incredibly reliable, consistent, and a wonderful person on top of all that, and I will miss our conversations where we bounced ideas around. It has been a delight to collaborate with her on many projects over the last 15 years. We all wish her the very best in her retirement!"

Jackie Clark, Administration, said, "Occasionally, a special person comes along that makes work extra enjoyable. Someone that has a smile to brighten your day or laugh to lighten your spirits. Cindy is that ray of light. For those that have been lucky enough to get to know her, you know what I mean. It has been an absolute pleasure working with her these past 22 years and I wish her nothing but the best as she moves on to her next adventure."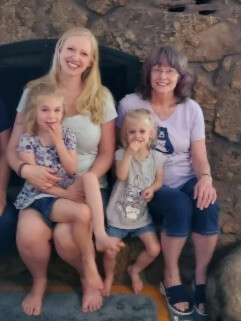 Cindy will be moving to Westminster, Colorado to be closer to her daughter Katie and granddaughters Charlotte, Alexis, and Wendy. She will be busy with all their activities! Cindy plans to do a lot of reading and catch up on her favorite Star Trek shows. She will miss the Great Lakes, Michigan's beautiful autumn leaves, and the wonderful people at AdvantageCS.
Everyone at AdvantageCS will miss Cindy's upbeat attitude and smiling face. We wish you all the best in retirement, Cindy!