News
Homepage-News
Software
Featured
Tech Tip
How AdvantageCS Can Help Diversify Your Product Offering
One of the most impactful pieces of advice I received in my early career was caution against "putting all your eggs in one basket." Simply put, this idiom refers to the act of relying too heavily or exclusively on one pursuit, without having any kind of backup plan. In today's dynamic market and world of quickly changing customer habits, businesses are finding the need to diversify their revenue streams to avoid the risk of having all their "eggs" in a single strategy. Philippe van Mastrigt, AdvantageCS' Director of European Operations, stressed this concept in his blog, Diversify Your Revenue Streams with Advantage, introducing product diversification as a winning strategy that can help your organization ride those inevitable consumer and market fluctuations.
To describe how you might introduce more product diversification, let's look at an example we have seen with our client base. Suppose you are a company that focuses on wellness, offering your customers a variety of legacy print subscriptions to health and wellness publications. To begin diversifying, you might try offering:
Digital access to a premium digital health platform with purchase of a new subscription.
Additional exclusive articles and in-depth reports.
Boxed subscriptions to a curated series of health-related books (e.g., focusing attention on diet, nutrition and/or lifestyle choices)
An online store with self-service options, where your customers can purchase wellness related merchandise or product subscriptions to vitamins and/or nutritional supplements.
By continually seeking new ways to generate revenue, such as in this example, you can see how this can reduce an organization's dependence on only one type of offering.
But how can you be sure that your technical ecosystem can support these diversification initiatives? Well, Advantage stands ready to support you! Although Advantage is widely recognized for its best-in-class subscription management solutions (digital and print), it also supports dozens of other types of revenue streams.
To highlight just one, Advantage has supported sophisticated physical product and inventory management markets for over 40 years. Advantage is a comprehensive system that you can use to manage each step along the order-to-cash workflow…from that initial customer order through delivery of the inventory from your warehouse. With our solution, you can grow and sell new products as one-shots, in product bundles, in continuity programs (boxed subscriptions or product series), and as repeat orders. We can even help you set up an eCommerce self-service presence with our robust Cider Plus platform!
Let's take a closer look at some highlights of this revenue stream.
Accept Orders with Confidence
Advantage can quickly accept and process your customers' product orders through a variety of channels: manual entry, file upload, API integration, or via eCommerce. As a selling strategy, you might rely on third parties to sell your products where you then need to ingest the orders via various file upload formats, including industry standard EDI formats, which Advantage handles through its robust transactional upload framework. Customer service staff on the phone can have flexibility for situations like post-ship orders, or special discounts, or to add special shipping comments for the warehouse. This is the Advantage difference; our solution can be tailored to the way you sell your products.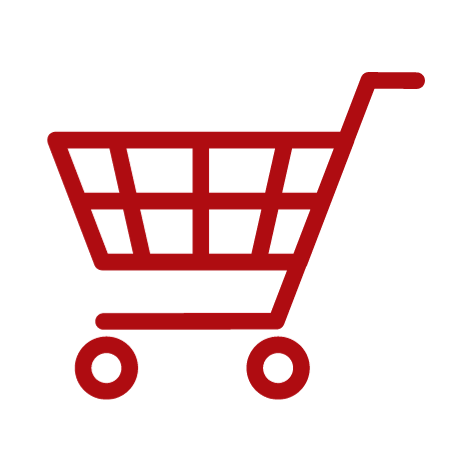 Manage your Inventory
Our solution is highly flexible, which means that you can choose to implement Advantage for the entire lifecycle of product order and inventory, or simply use it as it works best for your unique business model. Our application is scalable to accommodate your organization… and your growing order volumes!
If you would like to use Advantage for Inventory and/or Warehouse management, Advantage can allocate available stock to your customers' orders and streamline the processing of picking, packing, and shipping for multiple warehouses (and even locations within warehouses). Advantage also supports the warehouse activities of receiving stock, making stock adjustments, transferring stock amongst warehouses, and physical count activities.
Our inventory management features will satisfy your accounting department as well, as Advantage can also handle inventory costing, multiple cost layers, and intra-company stock transfers. All done… automatically!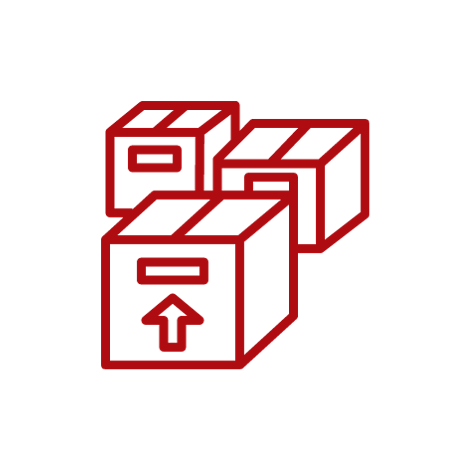 Process Backorders and Fulfillment
Advantage can help you maintain your customer's trust, even when stock becomes low or unavailable. Instead of cancelling a customer's order outright or delaying it, Advantage can continue to take your customers' orders and process the fulfillment of these orders as soon as your products become available again. Additionally, you can configure Advantage to keep your customers informed about the status of their orders, including any delays or changes in estimated delivery dates. Maybe you would like to split a shipment to ship what is available and send the rest when you receive more stock. Or perhaps you need to substitute out-of-stock items with a new item (and notify the customer of the change!). Your customers may prefer consolidating shipping as well to save costs on shipping. Advantage provides a wide range of options to ensure your business strategy aligns with your customers' expectations.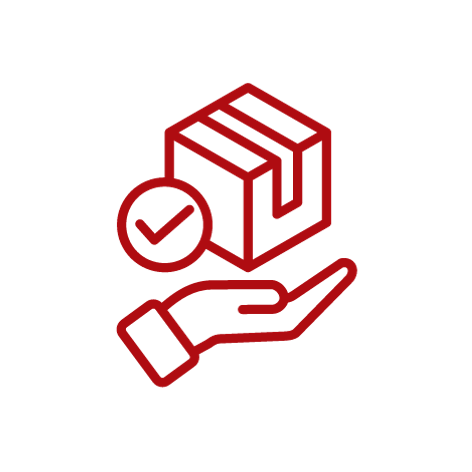 Efficient Product Returns
Handling customer returns is essential for continued good customer service and greatly enhances your organization's brand loyalty. Advantage is designed to efficiently handle your customer's product returns…issuing credits and initiating the appropriate next steps, such as returning the item to stock or sending a replacement for a damaged product. You can also establish return policies for Advantage to automatically carry out (e.g., enabling full or partial returns or charge shipping or restocking fees).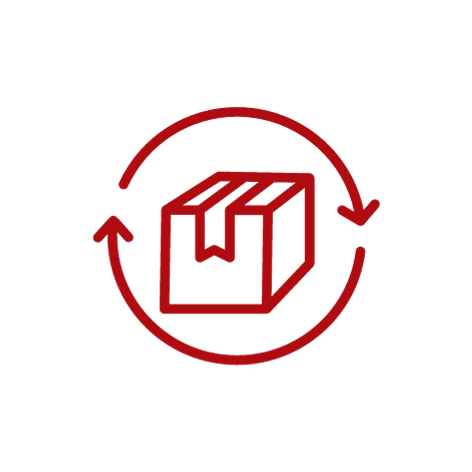 Delivering Solutions with Our Vast Feature Set
Advantage has countless features and functionality that can support you when you decide to launch new products. Here we have only just scratched the surface of the myriad of physical product features. But what if you want to launch a membership? Or a donation campaign? Or spin up events? Advantage has you covered! Keep an eye out on our blog for more ways you could diversify your business and have Advantage support you in those efforts
By expanding your product offerings, your business could move into new markets and adapt to the inevitable market swings. Let us know how we can help you move some of those "eggs" into new baskets… of opportunity!