Paul DesRosiers – Bridging the Gap between Strategy Design and Delivery
As a former business systems analyst for AdvantageCS, Paul DesRosiers is no stranger to project management. Paul has led several implementations as a project manager and was influential in designing and developing the AdvantageCS Software Revision Update methodology. He now works on the engineering side of the business as a senior software engineer with the Implementation Engineering Services team for new clients. While the team's efforts typically rely on highly sophisticated and custom technical solutions, Paul recognizes that, in order to ensure the successful business utilization of new software, the delivery is every bit as important as the technical development.
Recently, Paul earned a "Bridging the Gap Between Strategy Design and Delivery" certification from the Project Management Institute (PMI), as part of the Brightline® initiative on the Coursera platform. According to Brightline, "In today's competitive business environment, organizations are facing unprecedented levels of change and disruption. Only 1 out of 10 executives, based on a global survey, admit that their organizations successfully deliver all of their strategic initiatives. This course will help you as a leader of your organization to bridge the costly and wasteful gap between strategy design and delivery."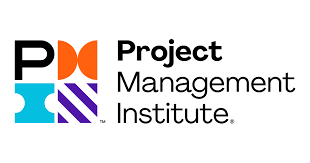 10 Guiding Principles
The course presented these Guiding Principles for closing the gap between strategy design and delivery:
1. Acknowledge that strategy delivery is just as important as strategy design.
2. Accept that you're accountable for delivering the strategy you designed.
3. Dedicate and mobilize the right resources.
4. Leverage insight on customers and competitors.
5. Be bold, stay focused and keep it as simple as possible.
6. Promote team engagement and effective cross-business cooperation.
7. Demonstrate bias toward decision-making and own the decisions you make.
8. Check ongoing initiatives before committing to new ones.
9. Develop robust plans but allow for missteps — fail fast to learn fast.
10. Celebrate success and recognize those who have done good work.
Paul intends to apply these principles to upcoming AdvantageCS strategic development and implementation projects. After his years of working side by side with client staff, he knows that effective project management requires keeping everyone focused on each goal and milestone, dedicating the right resources, remaining accountable to the change request (ensuring it functions properly) and, of course, celebrating each success.
Paul considers each project to be a fluctuating balance between engineering and project management, which is why he was very interested in learning more about a course dedicated to "bridging the gap" between the project plan (strategy) and development effort (delivery). Now that he's gained new insights, Paul looks forward to continuing to provide AdvantageCS clients with high quality services and technical solutions.
Born in Warren, Michigan, Paul graduated from Alma College in computer science and followed up with an MBA in strategic quality management from Eastern Michigan University. He joined AdvantageCS in 1997 as a project manager and has since worked in nearly every department within the business. A self-described health nut, Paul enjoys most types of exercise, but was brought up running and enjoys that the most. As a result, he's been actively involved with high school track and cross-country programs for the past 8 years. Paul lives in Dexter, Michigan, with his wife, Lisa and they have three children.