News
Homepage-News
Featured
industry
Publishing Trends of 2023
This year's analysis marks the conclusion of one cycle and the beginning of a new, potentially more turbulent one, with troubling signs for the entire industry. While last year showed a continuation of the COVID trends of continued digital and audio growth, it also revealed faint indications of a turnaround. Is this a time of restructuring, or are we witnessing a systemic change in the sector? It is difficult to draw definitive conclusions, but it is evident that this is not a bad year; these challenges appear to indicate a deeper and more complicated issue at hand.
Reviewing the Trends from 2021-2022
In my analysis published last year, I described the following trends:
The growth of digital subscriptions continued but shifted more concentrated focus on core audiences. Publishers chased less committed readers, those interested in either a select few subjects or very specific ones, such as games or cooking. This growth was, therefore, more fragile (and less profitable).


Subscriptions were not enough to keep publishers afloat, and inflation took a heavy toll on the industry's business model. The industry continued to experience a series of shutdowns and mergers, occasionally at the hands of investors from outside the industry. A crisis in journalism began to unfold, with the profession depleting and becoming more precarious.


The end of GAFA supremacy was welcome news, which had faced numerous lawsuits in countries around the world and confronted merciless internal competition. The metaverse errors of Facebook's parent company heralded a redistribution of industry influence and competition.


Audio continued to grow strongly, in terms of volume, and its business model improved. Publishers found their place in this landscape. Nevertheless, several signs indicated the end of this cycle in 2023.
Digital Subscription Growth Slows Down Sharply in 2022-2023
In 2022 and 2023, the previous signs of an anticipated disruption were confirmed with greater force than expected. After a decade of uninterrupted growth and acceleration during COVID, digital subscriptions have slowed sharply.
According to Greg Piechota at the Subscription Summit in Stockholm, recruitment strategies were successful, but attrition rose to an equivalent level, reducing the impact. Leading up to this stagnation, publishers' sites saw a drop in web traffic, making it the top concern in the year's rankings.
Inflation certainly amplified these difficulties. To illustrate, in the nearby streaming sector, key players have watched their subscriptions fall by 3 million in the UK in the past year.
News Peak or Plateau?
Nevertheless, the question remains as to the nature of the slowdown.
For Greg Piechota, this is a temporary inflection. He believes these figures leave plenty of room for growth, especially when compared with streaming services, or print penetration 20 years ago. He believes that there is a public that is eager for information and willing to pay for it.
Other observers, such as Bryan Goldberg, believe that the change is more systemic. There is a rapid shift from print to video, primarily driven by the digital platforms that are pushing this format. The current streaming penetration rate outstrips that of news subscriptions by a factor of four. He contends that this is not a reflection of the potential growth for news subscriptions, but rather of waning interest.
Analyses citing subscription fatigue or informational avoidance do not fully explain this sharp decline. Subscriptions continue to grow. While informational avoidance is still on the rise, it has not deterred those who are committed to keeping up with the news.
Examples from Publishers
The New York Times, an index of the sector's transformation, has continued growing. By 2023, it will have increased its subscriber base by 800,000, yet this is still 20% lower than the previous year's volume.
Le Monde had earlier revealed ambitions in 2022 to grow from 500,000 to 1 million subscribers by 2025. This optimism was based on very strong figures for the COVID period, with 200,000 additional subscribers over two years. However, 2022 was a setback, with only 50,000 more subscribers. The title is expected to reach 500,000 subscribers in 2023, but the ambitious million-subscriber target will be difficult to achieve in two years.
Although the publishing sector is generally in decline, a few players are doing well. El País has managed to increase its digital subscriber base from almost 0 in 2020 to 250,000 in 2023. The Baltimore Banner, a new title, has amassed 70,000 subscribers in less than a year, albeit at a modest price. In Belgium, De TijD/L'Écho continued to grow, while all the country's other titles were down. As for the Telegraph Media Group, it reached the one million subscriber mark in the UK.
What About Magazines?
What about the magazine press? This sector is the subject of a few summaries, but the most widely reported figure is an accelerated decline of approximately 7%. Over the last ten years, a study of the UK showed inequality between segments. TV and women's magazines are the big losers, while "quality" magazines such as The Economist or Private Eye have managed to make progress. Nonetheless, whole sections of the sector are disappearing, including the IT-related press. The last two titles were closed in the USA this year. The B2B segment has also been suffering for several years, as illustrated by the recent bankruptcy of the French Théma group.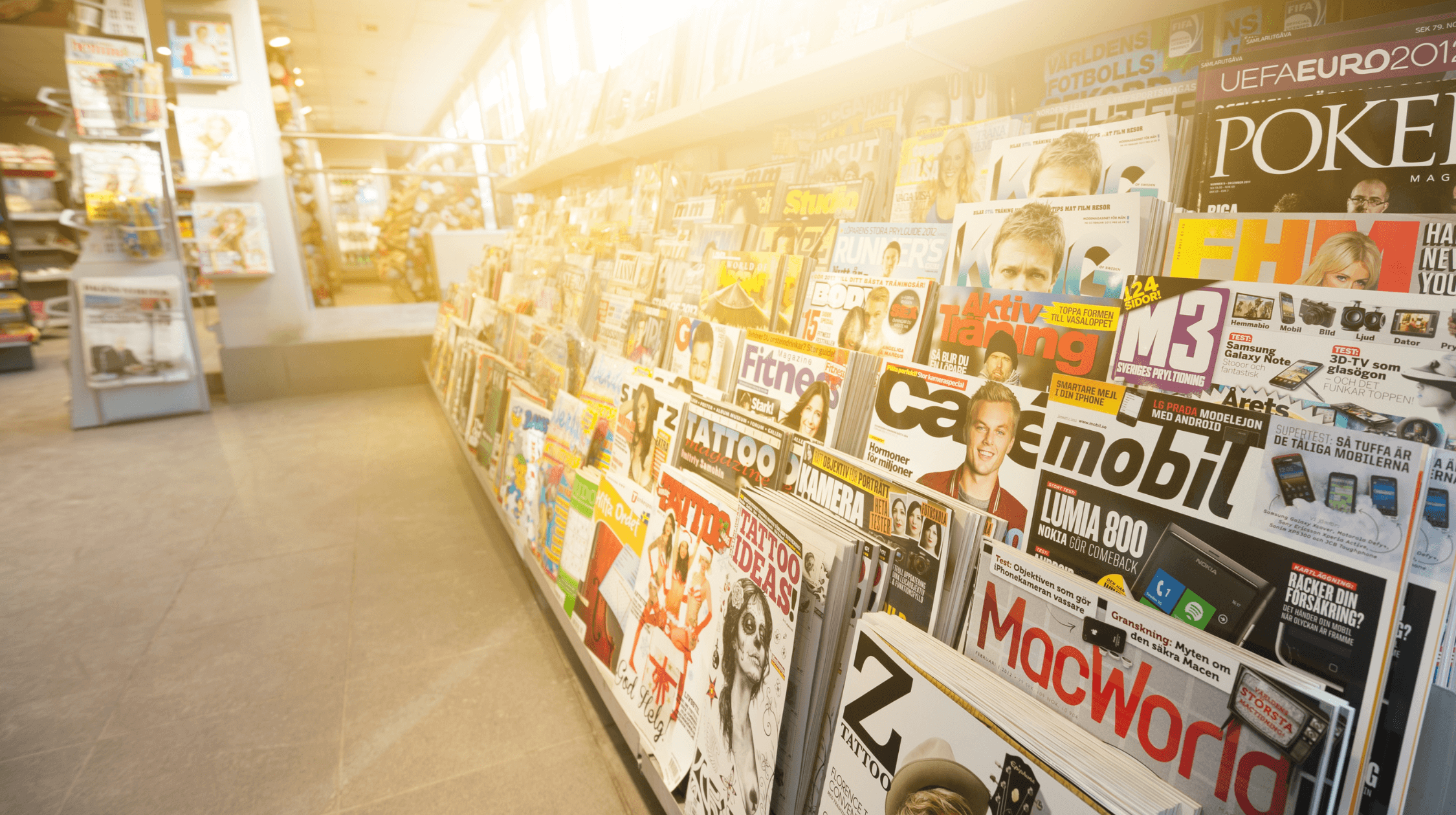 Are We Witnessing a Collapse of the Sector?
The feeling of collapse is evident in current trends. There's no doubt that the economic model is increasingly unbalanced, with the decline in paper subscriptions not being offset by digital. The first blow occurred at the beginning of the previous decade, namely the predation of advertising by the GAFAs, and has never recovered.
Inflation adds another blow, annihilating traditional margins through higher paper and distribution costs. Responding to inflation by raising prices only accelerates this downward spiral.
As expected, redundancy plans are becoming a common occurrence, not only at the Washington Post and Gannett, but also, for example, in the French regional press, where La Voix du Nord, Sud-Ouest, le Midi Libre, and many others are announcing considerable staff cuts to counter these losses.
Accordingly, many titles are up for sale, such as the Los Angeles Times and the Telegraph Media Group. The buyers are sometimes other media groups, but also investors from outside the sector, as in France, where politics and influence often drive these purchases.
An Accelerated Transition to Digital-Only?
The print ecosystem has never been so fragile, and its survival is uncertain. In addition to rising costs, home delivery is struggling to recruit new subscribers. Some publishers are switching to postal services, which degrades distribution quality. This decrease in volume results in a reduction in the number of magazine printers, with only one remaining in the UK. Additionally, decreased distribution volumes accelerate the withdrawal of advertisers, especially those using inserts.
Consequently, some publishers have decided to discontinue using paper altogether. The Estonian trade paper, Äripäev, did so in 2014, the CEO of Axel Springer announced that it will do the same, and the Danish tabloid BT went purely digital in 2023. As for the world's oldest daily newspaper, the Austrian Wiener Zeitung (founded in 1703), it was forcibly stopped after 320 years of existence.
Other publishers are preparing for the future by mixing print and digital offerings. The aim is to establish digital habits among print subscribers, thereby facilitating a future transition. The Economist, as just one example, no longer sells its paper subscription alone. As for the dailies, some of them, such as The Atlanta Journal-Constitution, run digitally on certain days, reserving print for weekends.
But there are still publishers who believe in paper, either as a premium product whose differentiation from digital must be improved (this is the strategy of Germany's Tagesspiegel), or by advocating the concept of "digital detox."
Is a Paywall the Right Solution?
All this transition to digital is taking place at a time when doubts are mounting about the relevance of the paywall strategy. First, there are quality publishers like The Guardian or the public media, who offer open content, indirectly competing with those who have closed access to part of their content. Some, like the Chicago Sun-Times, have decided to switch to a membership model. However, this switch is not always successful, and the removal of the paywall on the Quartz site has not resulted in any additional traffic. What persists is an altered approach to the 'wall,' as conceived by Insider, which is now more focused on catering to the paying audience.
New Tactics
Bundling and Pricing
Two strategies are currently emerging as the most effective ways to deal with this difficult situation. The first strategy is to develop bundled offerings, which combine not just one title and its digital counterpart, but to combine several titles from different brands. This strategy was described by Schibsted at the Stockholm Subscription Summit, where they offered a bundle of several titles from their group. The loyalty of subscribers who have opted for this bundle is encouraging. Similarly, the Mediahuis group uses this strategy with their Plus offer.
The benchmark for these offers is cable or satellite TV, which offers a bouquet of channels. These publishers are finally joining the New York Times, which creates "verticals" alongside its main titles. The group is now pushing the complete bundle as its primary offering, with only the verticals still available for purchase as stand-alone products. The Washington Post is following the same strategy with the acquisition of Keyword, but is also testing other bundles with partners, such as the meditation app, Headspace.
As far as prices are concerned, publishers have had to significantly reduce their acquisition offers. Reflecting this, a study in the United States shows that the price of trial offers has been halved. At the same time, however, renewal prices have been increased. The New York Times, for example, has silently increased its renewal price from $143 to $195.
Will Page, the former head of Spotify, believes that the complexity of publishers' prices and proposals is a major problem. He suggests that publishers move towards greater clarity, along the lines of Spotify.
Nevertheless, some publishers are innovating with the "cyclonic" approach. This consists of recruiting new subscribers at a very low price and maintaining that price for a long period to enable the collection of customer habits and data. As the publisher says, "We don't engage to convert but convert to engage." The switch to a higher price is triggered once the customer has realized the product's worth.
What about Diversification?
A recent survey shows that diversification strategies, although not halted, have been declining in publishers' priorities since 2022. Some groups, such as Hearst, have nevertheless announced that they have reduced their dependence on press revenues thanks to acquired platforms, such as the "Bring a Trailer" car resale site. The Independent has also announced a reduction in its dependence on advertising revenues through licensing or subscription development.
Nevertheless, e-commerce is slowing down sharply. While sales of services remain higher than during the pre-COVID period, sales of physical products in France, via this channel, have fallen significantly due to inflation.
Retention Takes on New Faces
Retention strategies continue to evolve, with the most common revolving around payment issues (natural attrition), the use of newsletters, and the introduction of more free engagement with the option of easy cancellation at any time.
A new focus is emerging in the fight against fraud, as paywall circumvention techniques are becoming a major problem. To remedy this, Le Monde has implemented new constraints on account sharing (as some companies were sharing a single subscription with hundreds of employees) and has reduced the portion of the article content that is displayed. They uncovered that the previous length of the article was enough information to keep non-subscribers happy.
Finally, journalism remains a powerful lever. In addition to optimizing articles for word count, a title such as Denmark's Politiken, is multiplying "in-depth" journalism with long investigations, a variety of supporting documents, and animations. Source quality is another area of differentiation, particularly with the help of Google, which encourages the use of information from reputable and credible sources. Titles such as France's L'Obs, are also working on moderating comments to provide better-quality contributions. Nevertheless, the mobilization of journalism is undermined by the current crisis in the profession and the emergence of a risk of widespread burnout, as seen in the United States.
GAFA in Turmoil
2022 and 2023 saw a succession of redundancy and restructuring plans at the GAFAs and in the tech industry: Meta, Google, Amazon, Microsoft, Salesforce, and Stripe parted ways with tens of thousands of employees. Only Apple retained its workforce. The reason for this move is the slowdown following COVID-19's strong growth. But for Meta, it's also the errors and mistakes of the metaverse.
The current situation remains under pressure. On the one hand, the competition among industry players is increasingly fierce, with Microsoft aggressively entering the advertising arena, Meta trying to catch up to X/Twitter, and most notably, the reshuffling of the cards in search engines with the arrival of AI and ChatGPT, all of which is raising concerns at Google.
On the legal front, convictions and investigations have not stopped. Google was condemned in India and Korea, faced suits in the United States, and hit by new Canadian media regulations. Meta has faced condemnation by the European Union and France (€1.2 billion), has blocked all publication of information on Canadian accounts following the new law, and is under investigation in Italy over music rights. Apple is also being sued in Germany, the United States, and by 1,500 developers in the UK for $1 billion. Finally, Amazon has been condemned in the US and Microsoft in France for non-compliance with cookie consent requirements.
Relations with the Press
Relations with press publishers diverge radically between the two main players, Meta and Google. The former has decided to cut off all collaboration, stopping Instant Articles and deciding to cease publication of articles in Canada, as it refuses to comply with the new regulations. Conversely, Google is continuing its collaborative efforts by deploying News Showcase and the Reader Revenue Manager suite initiatives. Google is also gradually establishing financial agreements with publishers, as in France.
Audio on Pause
Podcasts have been a fast-growing area in recent years, and publishers have embraced them with some success (in terms of audience, at least). However, several indications seemed to herald a slowdown, which the past year has confirmed. The 2022 balance sheet shows an 80% drop in new podcasts, a 30% decline in the creation of new episodes, and, for the first time, a decline in audience, with monthly listening (at least once) falling from 41% to 38% in the US between 2021 and 2022.
Spotify's heavy losses in 2022 after embarking on acquisitions of companies in the sector and creating exclusive content, are mainly the result of its unprofitable investments in this area. Several start-ups, such as Binge in France, have shown unfulfilled promises, heralding a restructuring of the sector.
Podcasts should not be overlooked, however. Several publishers, such as The Economist, The Financial Times, The Guardian, and Tortoise in the UK, have succeeded in creating leading podcasts. Additionally, audio components are an important element of the bundling strategies described earlier in this article. Finally, the audio version of publications, stimulated by the new possibilities of AI, continues to develop. The continued growth of audiobooks (between +10% and +15% per year in France) is a reminder of the promising future of this format.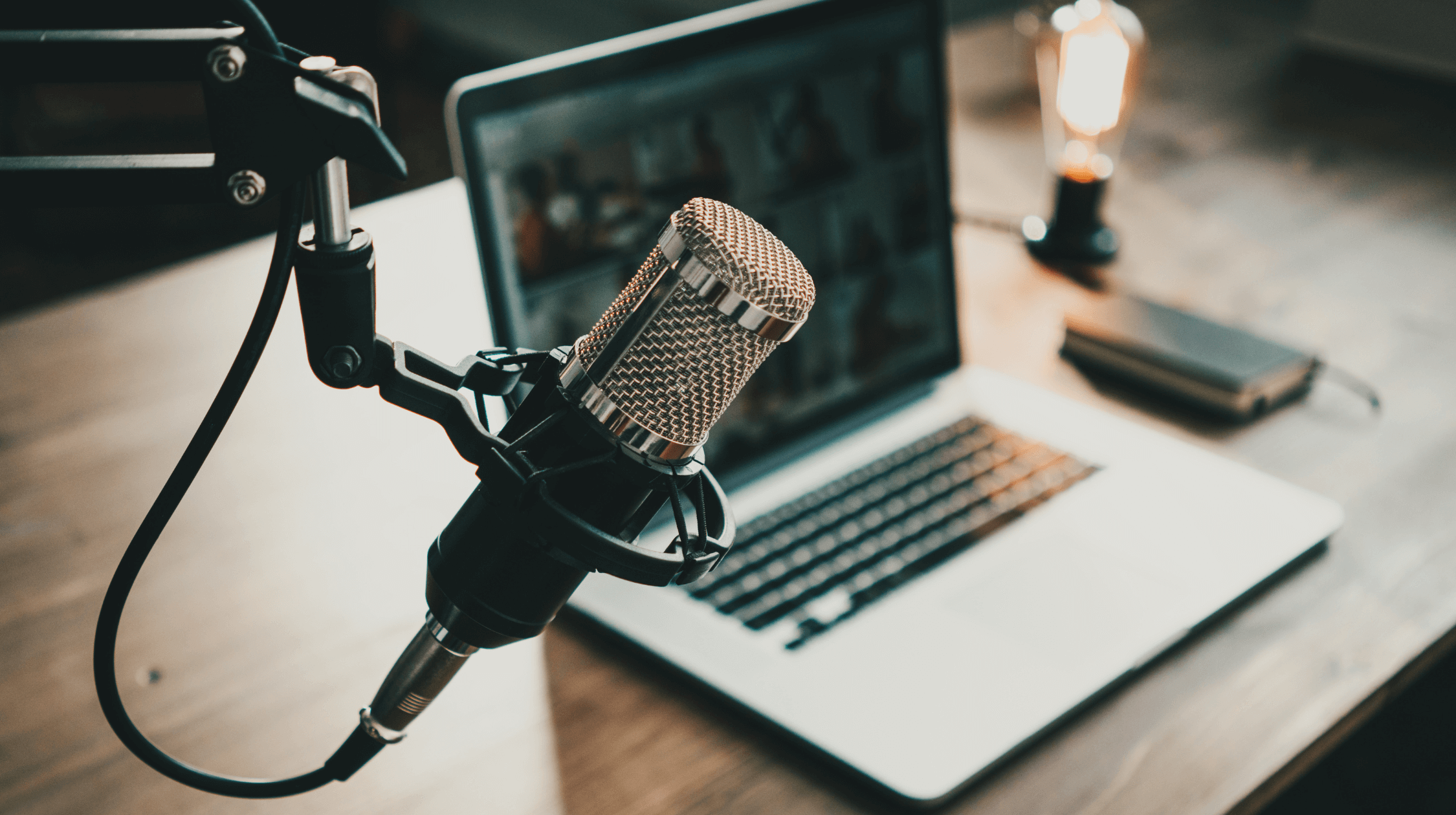 Artificial Intelligence: The New Star
The arrival of ChatGPT on November 30, 2022, brought the age-old concept of artificial intelligence to the forefront. Within just one month, over 100 million people had already registered for an account. On February 7, Microsoft announced the tool's integration into its Bing search engine, challenging Google even though its Bard tool was not yet available. For the first time, Google's hegemony was called into question. On March 21, Google hastened to release Bard in response to this challenge. The battle has only just begun.
Harbingers of what lies ahead have grown in number, predicting the upheaval of AI in various sectors, which includes the press. These include the transformation of search engines, with a risk of a drop in traffic for publishers. Additionally, there is the ease with which translated versions of headlines can be made available, as Le Monde has done with the Deepl tool. The development of audio versions, as the Dutch daily NRC, is another trend. Finally, there is the automation of journalism, particularly for creating the simplest articles.
Yet, these upheavals have also been met with warnings. The defense of authors' rights in the face of AI siphoning off their content is already underway. Transparency of sources and fake news remain as particularly weak aspects of the tool. The quality of "automatic" journalism is also disputed, as demonstrated by publisher Gannett's backtracking on its erroneous sports results articles. Finally, regulators are already taking action, with Italy banning ChatGPT until confidentiality is ensured. This is a measure that companies like Samsung and Apple have also applied to protect their industry secrets.
So, What's the Forecast?
For the first time, I must admit that the environment is incredibly unstable, and the challenges are substantial, making forecasting extremely difficult. The sector is venturing into the unknown. One certainty is that restructuring, and consolidation will continue at a rapid pace. However, when a viable model will emerge, and in what form, remains difficult for me to predict at this time.
This article is a summary of the presentation given by Philippe van Mastrigt at the AdvantageCS European Users' Meeting on October 12, 2023 in Copenhagen.