Spotlight on Ann Arbor: Home of AdvantageCS Headquarters
Have you ever been to Ann Arbor, Michigan, the city ACS has called home for more than 40 years? If not, you're missing out! Despite its (relatively) small size, Ann Arbor has a lot to offer: a lively arts & culture scene, world-class food & drink and natural beauty to boot. We're sharing our local picks so that next time you're in the area, you'll know exactly where to go and what to do.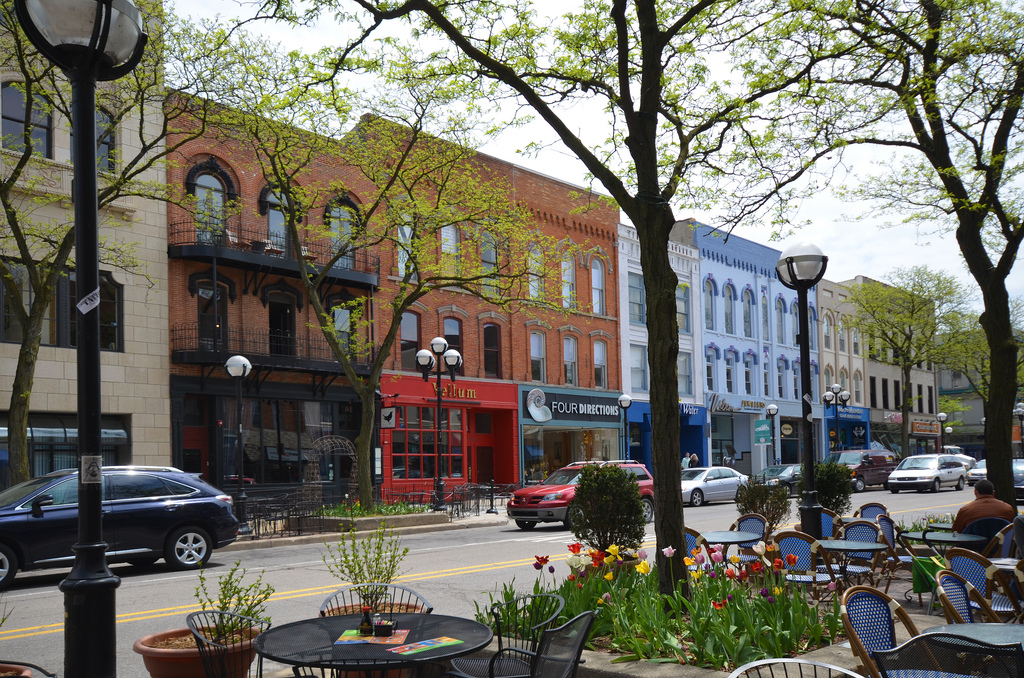 First, get your bearings. Ann Arbor comprises a few inviting neighborhoods; however, most visitors spend their time in the Main Street District and nearby Kerrytown. Main Street has all the usual suspects---plenty of restaurants, bars, and shops to choose from---but it has character, too. Some of our favorite spots in the vicinity are Aventura (Spanish), Cafe Zola (European), Frita Batidos (Cuban), Jerusalem Garden (Middle Eastern), Mani (Italian), Pacific Rim (Asian), and Spencer (farm-to-table). For dessert, grab a homemade ice cream cone at Blank Slate Creamery.
A bit quieter and very charming, Kerrytown is one of Ann Arbor's historic districts. Follow the original brick roads, which were laid at the turn of the 20th century, to the beloved Farmers Market (open every Saturday, plus Wednesdays during the summer) and a delightful collection of shops. If you see a line wrapping around the block, chances are it's for Zingerman's Deli, one of Ann Arbor's claims to fame. Zingerman's was born in 1982 and has since expanded its foodie empire to include a coffee shop, bakery (both of which are very popular among ACS employees) and much more.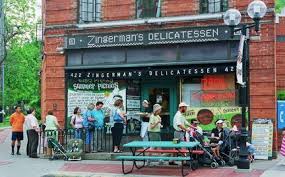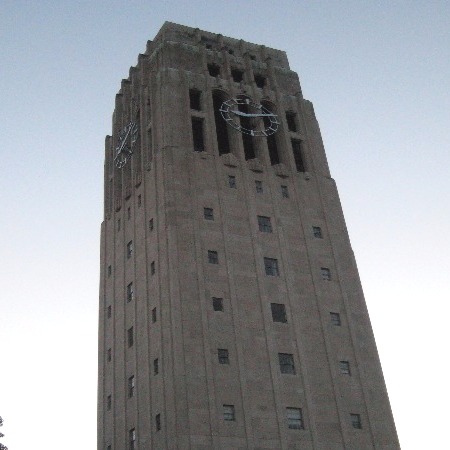 After all that eating (Zingerman's sandwiches are HUGE), you may need some physical activity. That's easy, since Ann Arbor is small and pleasant to walk through. As you make your way around town, you can't miss the University of Michigan campus. It's centered around the Diag, a tree-filled area surrounded by campus buildings, including a bell tower.
You just might catch a glimpse of Ann Arbor's other claim to fame: Michigan Stadium, better known as "The Big House," home of the Michigan Wolverines. The Big House lives up to its name: it is the largest stadium in the United States, and there's nothing like attending a football game on a crisp autumn Saturday afternoon.
Go north on Main Street and you'll soon lay eyes on the iconic Huron River, where locals canoe, kayak, paddleboard, and fish. The fantastic B2B Trail runs right along the river, enabling pedestrians, runners, and cyclists to enjoy the views. The trail passes by Argo Park & Cascades, a sort of natural water park where you can kayak through small (but fun!) rapids. For a more low-key experience, check out Nichols Arboretum, a beautiful park near campus that's perfect for walking, hiking, playing, and picnicking.

But that's not all! Ann Arbor has a thriving arts & culture scene, too. It's easy to get a taste of it — just keep your eyes peeled as you walk around downtown and you'll see vibrant murals and street art. You can also visit the University of Michigan's art museum (UMMA) or one of the city's many galleries. For live entertainment, look to one of Ann Arbor's famous venues. The Blind Pig is known for hosting up-and-coming rock acts (Nirvana once said that the Blind Pig was their favorite place to perform) and the Ark caters to folk artists. Hill Auditorium is the place to see classical, jazz, and world music presented by University Musical Society (UMS).
You can't leave Ann Arbor without experiencing the nightlife. After all, it is a college town---which means that you have plenty of options for imbibing. Be sure to grab a pint at a local bar such as Ashley's or, if the weather is cooperating, Bill's Beer Garden. Alternatively, you can go straight to the source and visit one of Ann Arbor's breweries. Grizzly Peak, HOMES and Wolverine State Brewing Co. are all great. Not into beer? Taste wine from all over the world at Vinology or try a fancy craft cocktail at The Last Word.
That concludes our tour of lovely Ann Arbor, Michigan. We hope we've convinced you to make the trip to Ann Arbor. We love it here and we look forward to sharing the love with others.