The Always Amazing Annual Advantage Users Group Conference
The Advantage Users Group is full of remarkable people who are hard-working, smart and generous with their time. They come from large companies and small ones, from all over the US and Europe; they publish magazines, journals, newspapers, books and much more, targeted to all types of consumer and business audiences. In addition to Advantage software, they have in common a desire to share with, and learn from, each other. There have been user group meetings of some sort for nearly three decades, and, invariably, the feedback surveys list "meeting and networking with other users" as one of the things attendees value the most about the annual conferences.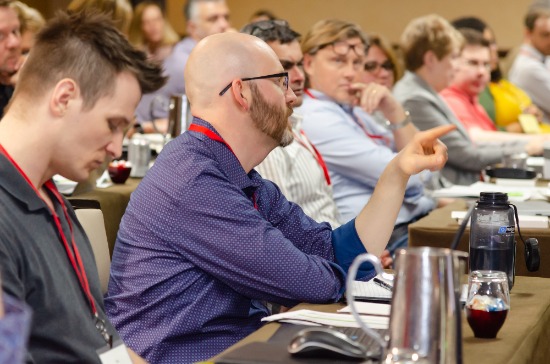 The group has its own Steering Committee and bylaws and is completely controlled by the users themselves. They plan and run the annual users conference in the US, although many people from AdvantageCS are invited to participate. Conferences span three days, usually in February, and alternate between several locations in warm climates. They include presentations on new features and technology, AdvantageCS news, strategy and direction, roundtables on timely topics, presentations by clients sharing their best practices and ideas, plus a vendor presentation. Receptions, meals and group activities in the evenings offer lots of time to network and socialize with other users.
You can get an idea of what a conference is like in this video from the 2020 conference.
Users in Europe and the UK also have an annual meeting, usually in the fall. Clients come from France, the United Kingdom, Belgium, The Netherlands, Denmark, Sweden, Finland, Portugal, Italy and Spain for two days of presentations and networking, much like the US meeting. Some clients attend both meetings.
We may be biased, but we think our clients are the best in the world!