The Evolving New Normal
"We're learning to live with a new normal." It seems that phrase is being spoken everywhere nowadays. You really can't get away from it. Whether you're watching a news broadcast, reading an interview, participating in a virtual business meeting or even just catching up with friends, that is definitely the phrase of the current times.
What is this "new normal," though? For many, it means adjusting to reduced social interaction. Gone are the ad hoc discussions in the company break room or quick discussions with a co-worker a couple of desks away. No more gathering with friends after work either. Even a quick trip into the grocery store to purchase a few items often includes the necessity of donning a face mask. For businesses that are looking to restart (or continue) operations that require the physical presence of employees, it means needing to implement unprecedented precautions to reduce the spread of disease.

Personally, one of the highlights of my job at AdvantageCS has been traveling to visit our clients and having the opportunity for dynamic face-to-face discussions. Whether that involves traveling within the United States, to Europe or to Australia, those face-to-face meetings will need to be put on hold for the time being. I'm needing to adjust to my new normal.
At AdvantageCS, we've experienced a lot of rapid change in the past few months brought on by the need to reduce social interaction. We phased into closing our main office in Ann Arbor before closing it completely in late March. (We have a few people who spend time in the office to keep certain parts of the operation running, but more than 95% of employees are working remotely.) While there were initial concerns about how we would operate with such a sudden shift to remote work, I'm happy to report that we've been very successful in making that transition.

From the beginning, our greatest area of focus has been ensuring that we can continue to support our clients while our team is dispersed.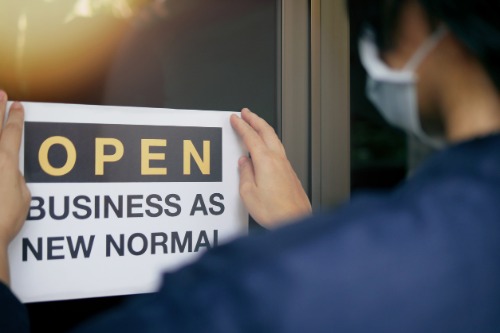 Whether that means responding to issues in production operations, not losing momentum on strategic projects or having discussions on future initiatives, we want to be sure that we remain responsive to our clients and don't miss a beat. This has meant implementing some new tools and procedures, but mostly increasing the use of tools that we already had in place for ensuring efficient collaboration across the company. Daily stand-up meetings moved to Microsoft Teams video meetings. Calls from clients for support during the business day were rerouted to the off-hours support infrastructure we had developed. To mitigate the loss of onsite interaction with clients during projects, we increased the use of virtual meetings and ticketing systems, and many AdvantageCS employees shifted their work hours to align with client time zones more closely. We hope that all our clients would agree that we have continued to be responsive to their needs despite the very difficult circumstances.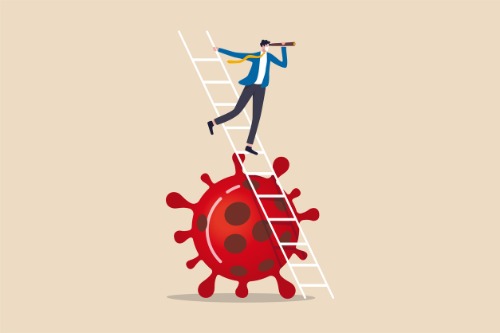 As we look at how we can continue close interaction with our clients while travel is restricted, we're currently evaluating the possibility of doing a virtual European Advantage Users Group (EAUG) meeting. (I know that the Advantage Users Group steering committee is also having discussions about the planned meeting in the US next year.) While the ability to gather as a group has been a valuable experience for our clients in Europe, we're hoping that we can at least provide some of the presentations in a suitable online format so that clients can still experience them.

To maintain the tight-knit culture of our team at AdvantageCS and provide the opportunity for some social interaction, we put together a committee to brainstorm and execute ideas for encouraging remote social interaction. These have included photo competitions (what are you doing with your time?), community music playlists (what are you listening to?), and a community watch list (what's good on Netflix/Amazon/Hulu?). It has also been entertaining to watch a series of video interviews with co-workers, some with their children, and even some recently retired co-workers. Of course, we're all looking forward to the time when we can once again interact face-to-face since the online interaction isn't quite the same.

Innovation is often born out of necessity and that has absolutely been the case for AdvantageCS over these past few months. Many tools and processes we had started to implement were pushed forward and will likely remain to some extent even after the pandemic. New social interactions were started that broke down some barriers and I hope to see these continuing long-term also. In the end, it's been an excellent lesson in being agile and adaptable.
AdvantageCS isn't alone in needing to make these types of changes and being open to new innovations. Hopefully, you're also finding some good opportunities to sustain and strengthen your organization during these difficult times!